Well, my friend Shen over at CatScrap talked me into trying my hand at a bit of hybrid design of my own, so you can now find my shop, Paper Crush Studio, there. You have no idea how I agonized over the name and logo!!

I think she's pretty cute; and she looks just like me (well, minus the eight-month pregnant baby belly anyway!!) There's a free sample in my shop, and I've started a design blog and am hosting a chance to win a gift certificate there, so please come check it out if you're so inclined!
Paper Crush Studio blog
That's been taking up a good bit of my available "craft" time the past couple of weeks, but I did find a bit of time to do some scrapping too. With Simon traveling for work this week, it's hard to go to bed at my normal hour so I tend to stay up too late!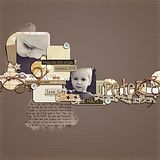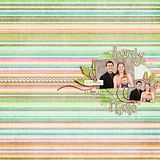 and a couple of cards...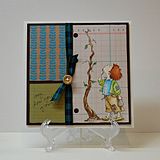 One last thing... there's a CatScrap blog hop tomorrow to celebrate the 4th anniversary of the shop, so make sure you stop by the CatScrap blog tomorrow to collect all the beautiful quickpages. I'll have a greeting card printable for my contribution, but I'll be hosting it on the other blog. :)