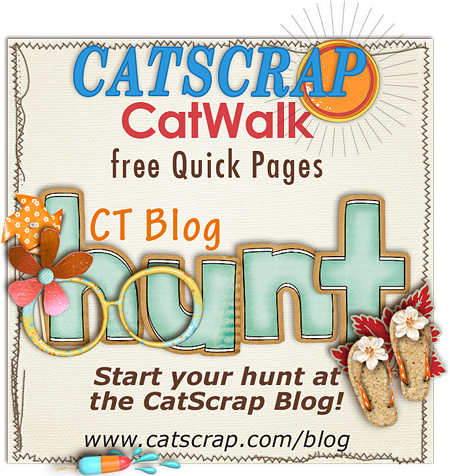 I'm so excited to participate in my first Blog Hop as part of the CatScrap creative team. A group of us girls have each made some quickpages for you all to celebrate the arrival of the 2010 Summer CatWalk collection. You can find the links for the ones I made below the previews. They are completely different styles, so feel free to grab the one that appeals to you most, or take both; it's totally up to you!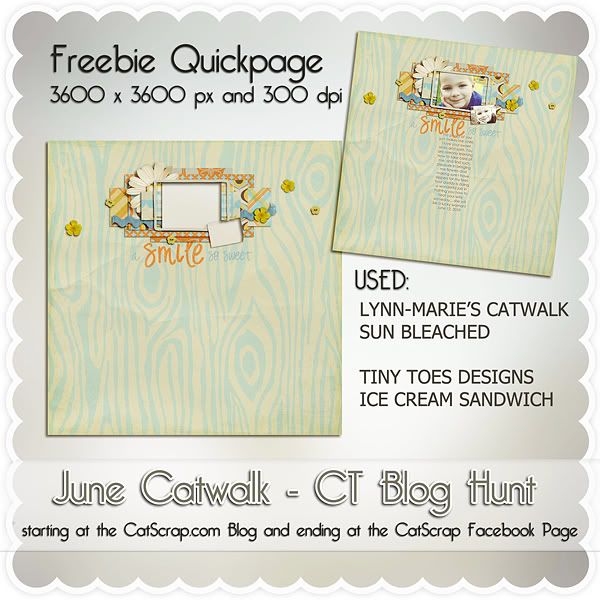 DOWNLOAD HERE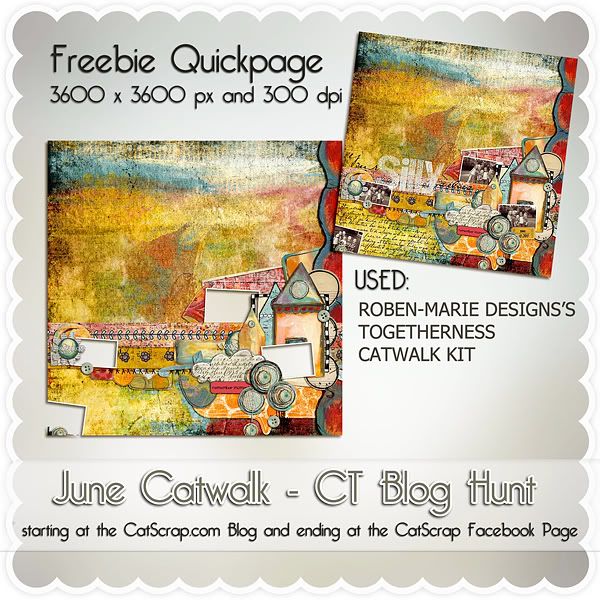 DOWNLOAD HERE
If you just happened upon my blog by some random chance, you'll want to start at the
CatScrap blog
so you don't miss out on any of the goodies. If you've come from
Claire's blog
then you're on the right track and your next stop will be Lex's blog ---
HERE
.
Don't forget to stop by the chat at CatScrap tonight if you can. There's sure to be fun and prizes in store!!
On to the
next stop on the hop
and ENJOY!!