Since we got back from our Seattle vacation, I've been trying to catch up on all my CT pages! I was excited to start scrapping again, especially when I saw the fun new kit that Britt created: Hustle & Bustle. (Don't forget the coordinating alpha free with purchase for a limited time.)
We went to get our Christmas tree on Saturday afternoon after we got home, so now I have lots of fun pictures of the boys in their santa outfits to scrap. I took some cute ones right after we got to the tree lot and we could still coax a few smiles out of the boys. By the time we finally found our tree, "grumpy" was the operating emotion! Plus we suffered from the problem of having the too-helpful workers... they followed us around the lot, asking if we knew what kind of tree we wanted, if we wanted them to open up some more trees, pushing our stroller, taking pictures of our boys in their outfits, and generally adding to the stress level of the outing. I was hoping for a relaxing stroll through the trees, stopping to take some photos, but it was not to be!! For example...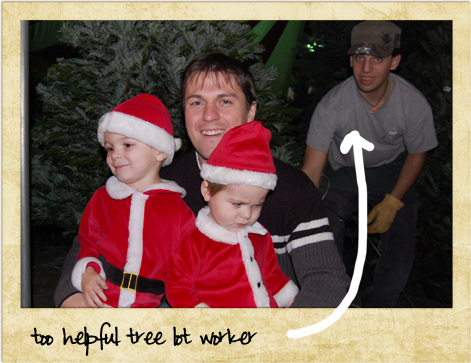 Anyway, here's the page I did with Britt's new kit and some pictures that do NOT include strangers...
I am also guesting for Krystal Hartley this month

and she's already put out two fun holiday kits this week! The first, Happy Feet, is a collab with Ziggle Designs, and is available at Scrap Orchard.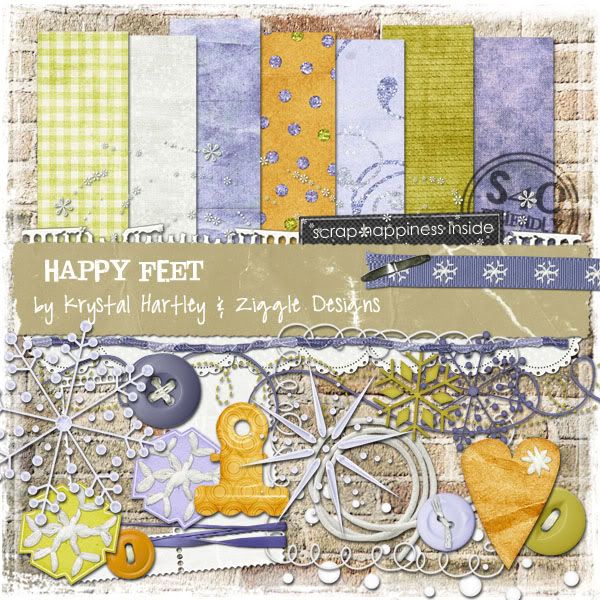 There's lots of fun elements in here and I didn't even get to the orange ones, so I'll definitely have to make another page with it! I took the snow pictures when we were driving through the Rocky Mountains three years ago on our way to Colorado for my sister-in-law's wedding. It was so beautiful, but as a Southern CA girl, I was glad that I didn't have to drive!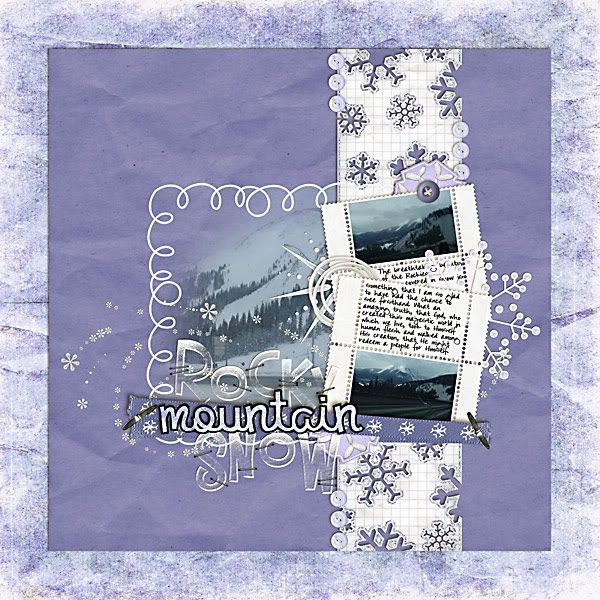 And at Funky Playground Designs is Heaven and Nature Sing, a kit full of fun, blue and green goodness.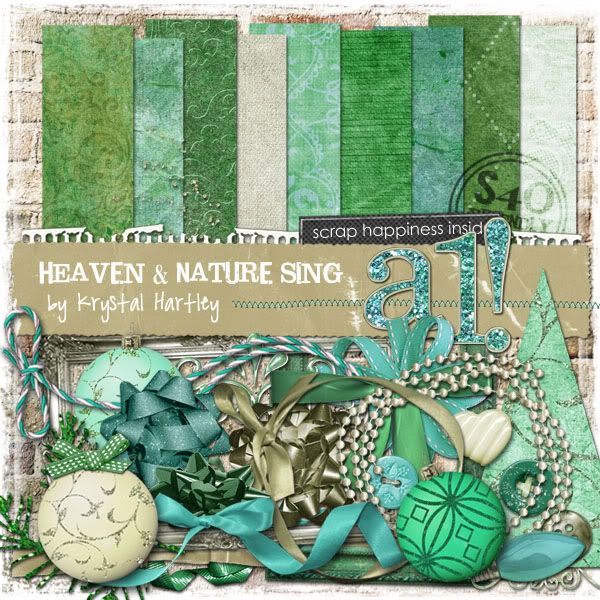 I found a photo of my niece taken about three years ago that was perfect to use with this color scheme. I love those little chubby cheeks!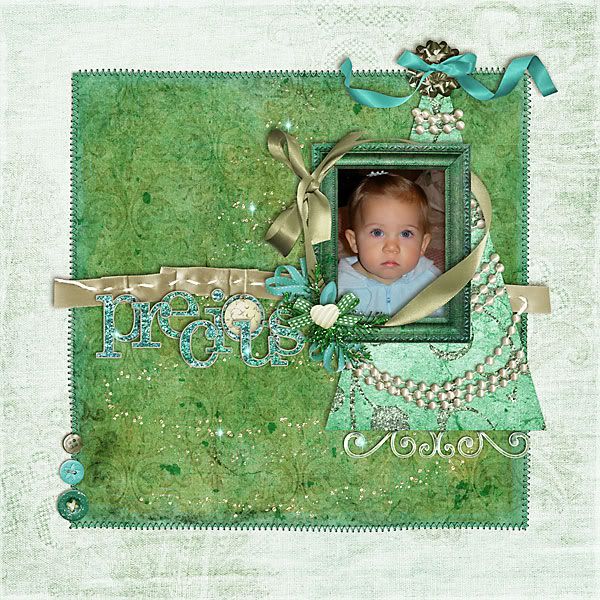 I ended up resigning from a couple of teams last month because I just didn't feel like I had enough time to keep up with everything, but I did stay on Sugarplum Paperie's hybrid team (even though I haven't done any hybriding in a couple of weeks... I'm planning to do some Christmas goodies!) Nicole has a brand new grabbag coming out tomorrow and it's full of sugarplum goodness, so be sure to keep an eye out for that at either her
personal store
or at her
Digichick
shop. Here's a page I created (and there's tons more I didn't use yet):
And one more *just for fun* kind of page... Sleepy Pete

It's good to be home!