came to play at my house last week...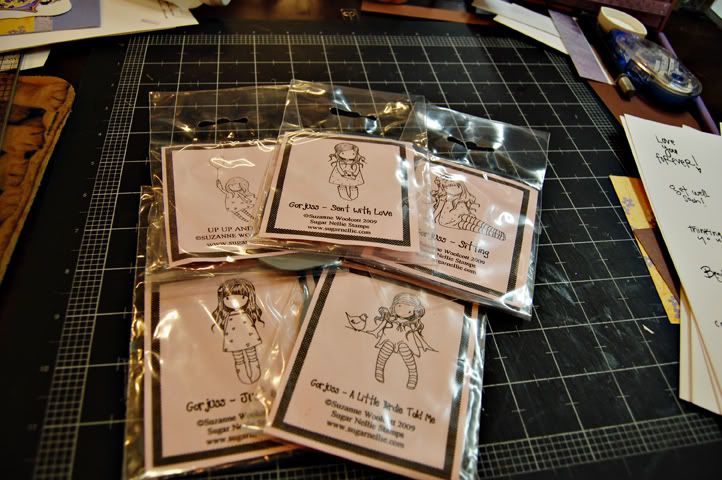 These cute little Gorjuss girls were on sale and flew all the way from Scotland to hang out and color with me. I've been happily stamping, coloring, making cards and other projects as I find time during the week. We even rearranged our office space so that there was more room for me to craft down there in the evenings and still be with Simon while he works on his seminary studies. This is what my desk looked like last night... I have so many different projects going that it's hard to find space to work anymore. I guess it's time to clean up!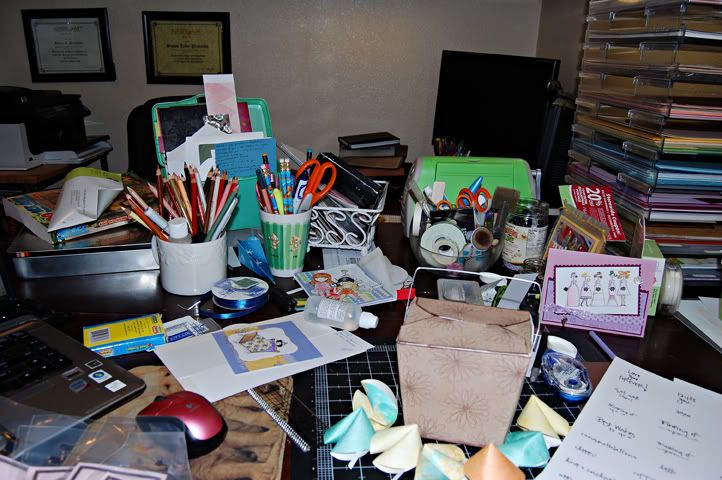 I made a card for the
Sugarbowl challenge blog
(now that I have some stamps to play with, I figured I might as well have a shot at some free goodies!
You can see the sketch on the Sugarbowl blog, and here's my card: