Miss Tiina made it through all the rounds of the Teacher's Pet contest and you can now find her fun kits and fonts at the
Funky Playground
. She has so much fun new stuff out to celebrate the opening of her new store that there's no way I could scrap with everything, but I did manage to make a couple of pages.
Here are James and John enjoying one of their favorite books together; I always love hearing James "read" to John.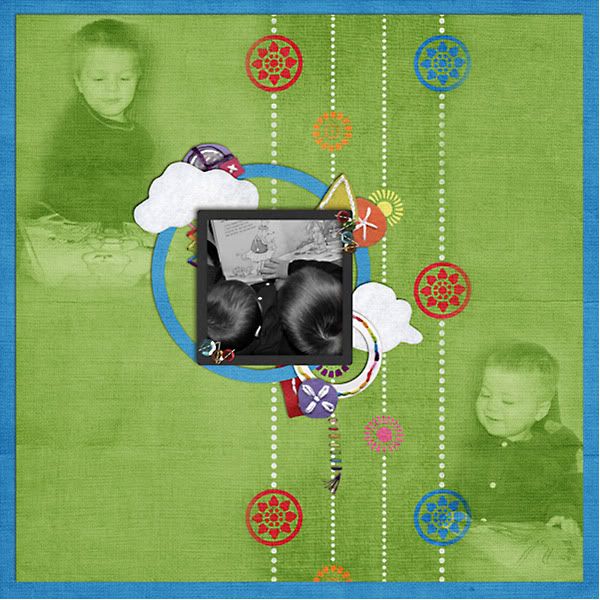 For the photo on this one, I tried a fun new technique of turning the photo into a pencil drawing.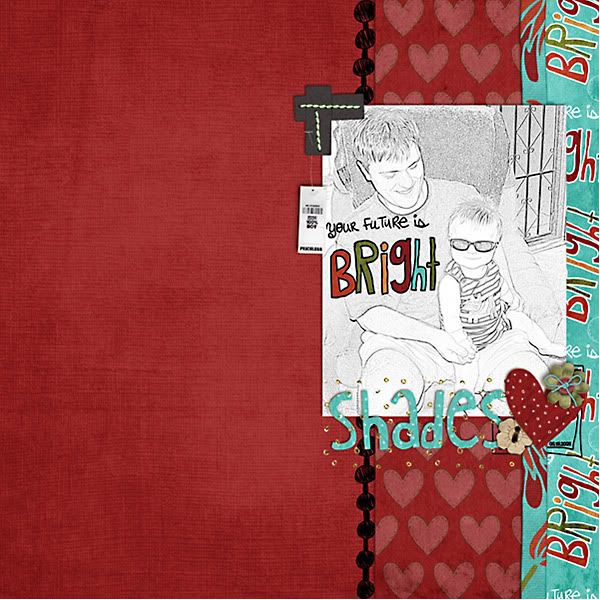 Off to pack for our graduation trip... I can't wait to see my brother!