I've been working on completing some of this month's challenges at Shabby Pickle using two fun new kits. The first challenge was to pick a LO from
Sabrina Dupre's gallery
and scraplift it.
Here
is the page I picked and here is the page I created:
The challenge on this one was to do a page using colors from your favorite room in your house. I picked my living room, and did this page. The pictures are of my mom and dad in Japan this spring. They just celebrated their 29th anniversary a few weeks ago.
This next one was probably the most challenging, because you were only allowed to use three items from each designer you chose.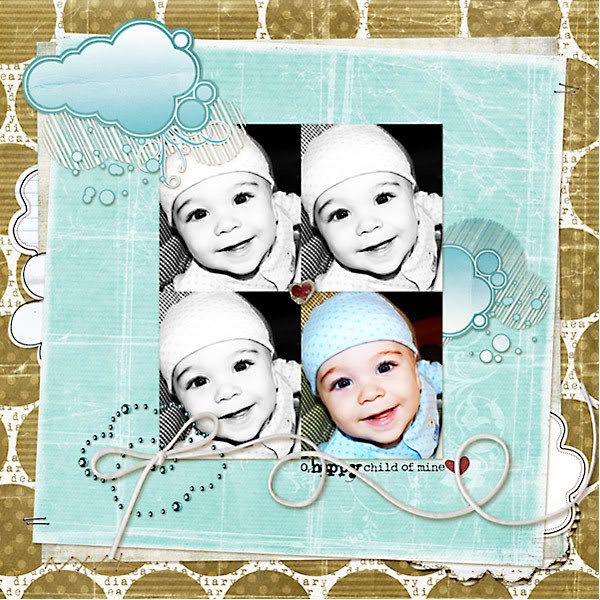 This last one was the easiest because the only requirement was to use a particular font. The photo is of me and James the day after he was born.
I'll be back with some CT layouts for Miss Tiina Designs this afternoon.