No, not for me! For Brittney of
Britt-ish Designs
. She put together a bundle of new products and all the proceeds are going to her new couch fund... and boy does she need a new one!

I scrapped a page using these new products. The sweet little baby is my niece. It's hard for me to believe that she'll be three in two months... where does the time go to? (Come to think of it,
my brother is still only four
, so I guess she can't be turning three after all!)
For this fun LO I used her Space Ranger kit. James (who will be four in a couple of weeks... my goodness there's a lot of four year olds around here) loves his Buzz toy, even if he can't always remember what it's called!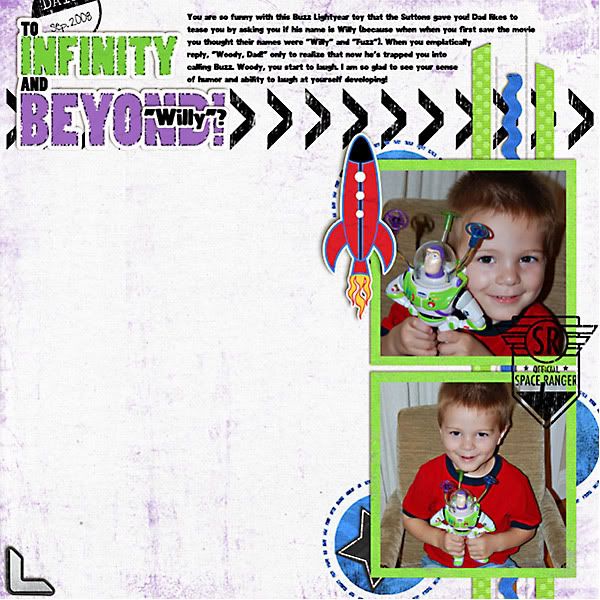 Well, that's all from me for now. I'm off to put a few bricks on the boy's heads to keep them from growing anymore!!